Association Board Members

Kevin Smith, 4260 Alban - President 734-891-6934

Todd Martin, 4650 Achilla - Vice President 248-363-4465
Todd knows a little something about community service! He's been a resident of Mt. Royal Subdivision for over 28 years. He's is the Fire Marshall for Commerce Twp, and the works with for Oakland County Sheriffs Marine Division on weekends.

Bob Husak, 4690 Camelina - Treasurer - 248-363-9454
Bob is in sales for the construction industry. He moved to Mt. Royal in 1994.

Brian Moore, Polvadra - Road Chairman 248-505-3680

Susan Holden, 4293 Creedmoor - Membership 248-363-6974
Susan has lived in the sub since 2000. Susan works in accounting and is very excited to put her past experience working on a subdivision board as Membership Chair, to work! Susan & her husband, Jack, have been very involved in subdivision projects since they moved in.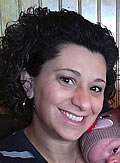 Daniela Federico, 4609 Alban - Secretary 248-563-9771

Chuck Sansom, 265 Polvadera - Beach Co-Chair 248-360-2598
Chuck has lived in the sub for 17 years. He owns his own painting company.

Dana Swan, 300 Polvadera – Co Beach Chair person 248-360-0418
Matt Hawkins, 4915 Whitlow Ct. - Communications 248-939-0476
Help Wanted
There is always a need for help. If you can give 4-6 hours per month of your time to the association - please attend the next Board meeting for a list of available special projects that need a "get it done" type of person to take charge of.